YAPC would like to welcome Chess Desalls to the blog today. She is here to share some information about her book Travel Glasses. If this looks like a book you would enjoy reading, please go pick up a copy or two!
Book Description:
When an ethereal being knocks Calla to the ground near her family's lakeside cottage, Valcas helps her to escape by traveling to another place and time. At first, Calla is as intrigued by the otherworldly Valcas as she is by his method of time travel: an altered pair of sunglasses that enable the wearer to search for anyone or anywhere in the past, present or future. That is until she suspects that his search for her was no mere coincidence.
With her trust broken, Calla sets off on her own, taking the Travel Glasses with her. Torn between searching for her estranged father and reuniting with the rest of her family, she tracks down the inventor of the Travel Glasses in hopes of discovering more about Valcas' past and motivations. With Valcas hot on her trail, Calla hopes to find what she's looking for before he catches up.
Buy Travel Glasses:
Excerpt:
I REACHED the dock first, barely aware of my surroundings as I walked there. I paced, hearing the Jet Ski before I could see it. And then there he was, a figure wearing a dark jacket, black jeans and running shoes. Valcas casually approached the dock. I couldn't tell whether he was happy to see me. He wasn't smiling and dark shades once again covered his eyes.
Valcas extended his arm. "May I?"
We walked silently arm-in-arm from the dock around the perimeter of the lake. I tried to come up with an excuse for why I had to leave, anything to cut the evening short, but I couldn't think of anything convincing. Occasionally, I glanced up at him, trying not to be too obvious. He walked confidently, much more so than I did, but my memory was right as far as his age. He looked no older than a recent high school graduate.
"Where did you have in mind for dinner?" My voice cracked on the word "dinner," which nearly made me flee.
"Is the lakeside crab shack acceptable?"
"Sure." I shrugged. For someone new to the area it was interesting that he'd picked a place that only the locals knew stayed open after tourist season ended.
"Very good."
"Are you always this formal?" I asked as we neared the crab shack.
He smiled, but he did not answer me. Instead, he caught the attention of the hostess and pointed to an outdoor table that overlooked the lake. Cozy and secluded, I thought. Strangely enough, this calmed me.
Valcas let go of my arm and sat down across from me. A waiter with shaggy brown hair and a dopey grin approached the table with two glasses and a pitcher of water. He looked back and forth between Valcas and me and snickered. I glared at him. I recognized him too—Kevin Staunch. Even though he'd come up with the name a half a dozen years ago, he still called me Cow-la. And he still thought it was funny.
"I recommend the house special, freshly caught crab," he said. "I assume that you'll want to be billed separately."
Valcas handed the waiter a bundle of cash. "Two orders, please."
I bit the inside of my cheek. I'd never seen one of Kevin's insults backfire. He recovered quickly, patting my arm as he walked away as if to say, Well good for you, Cow-la.
"Thanks, Valcas," I said.
"You're welcome."
While waiting for dinner, I glanced up at Valcas over sips of water, hoping that at some point it would get dark enough outside for him to remove his glasses. He, however, seemed to have forgotten that I was there.
When our food came, Valcas ate slowly and deliberately, mostly facing the lake. I caught him looking around behind himself several times—back in the direction of the dock.
Since Valcas remained quiet, I decided to try out Uncle Al's advice.
"Thanks for taking me out tonight. We had an odd introduction earlier today, don't you think?"
Valcas looked at me. His lips tugged into a slight frown. Even with his sunglasses blocking his gaze, it was obvious that this was the first time during dinner that he'd really looked at me.
"Trust me, this is not a date."
As he said this I felt a chill from the breeze coming off of the lake.
"Oh, I see." I cleared my throat, my cheeks steaming with embarrassment.
"So, you did just take pity on me for what happened at the dock?"
"I've been searching," Valcas said. "You're a runner, right?"
"What? Searching?"
"Do you run?" Valcas looked behind him again and then turned to refill my water glass.
"Well, for exercise, yes."
"Good."
I sat there agape, wondering whether this was really the best effort he could make toward conversation. During the next few moments of uncomfortable silence I kept my mouth tightly pressed shut. So much for Uncle Al's advice. Suddenly I felt very cold. No doubt we'd shared one of the strangest experiences of my life earlier that day. He could at least fill me in on what he knew. I was the one who'd been knocked to the ground.
I shivered and cleared my throat. "Earlier at the dock you mentioned being new to the area. Where are you visiting from?" I asked, hopeful that this approach would eventually lead to an explanation.
Valcas sat there, stony and indifferent. Frustrated, I stood up to leave. Just as I was about to make an excuse for why I had to go home, Valcas yelled.
"Calla—run!"
About the Author: Chess Desalls recently authored the first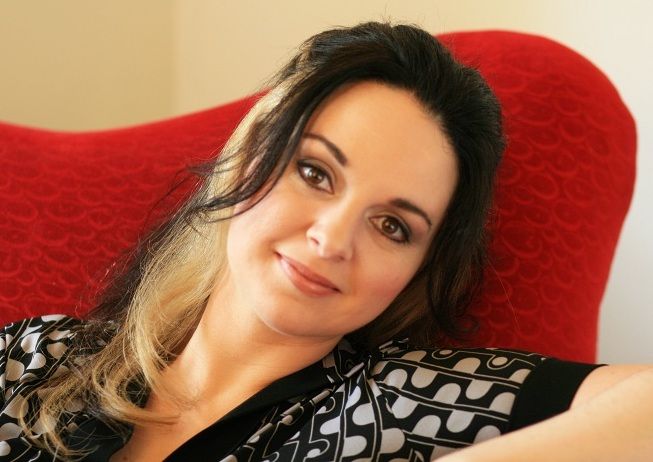 installment of the YA time travel series, The Call to Search Everywhen. She's a longtime reader of fantasy and sci-fi novels, particularly young adult fiction. She can't resist a good fairy tale or fable. When she's not writing or reading, she enjoys traveling and trying to stay in tune on her flute.
Connect with Chess:
Website * Blog * Facebook * Twitter * Tumblr * Goodreads * Pinterest