Welcome to YAPC
Built to expose!

Your book. Your blog. Your platform.
We'll help boost your pub buzz through cross-promotion and KDP Free Days at affordable rates.
We'd love to expose you.



We are currently offering a Sale!
50% off all book promotion packages starting at $12.50!
Learn More
Email Us!

Interview with JF Jenkins Author of Legend of the Forbidden
Today we would like to welcome J.F. (Jillian) Jenkins to YAPC! She is going to share with us her new book  Legend of the Forbidden. If this seems like something you may be interested in reading use the buy links to pick up a copy! 
YAPC: How would you describe your book in 20 words or less without using the blurb?
Jillian: A tragic love story between two best friends. 
YAPC: Who are your cheerleaders?
Jillian: My Mom, and my wonderful writer friends Brea Essex, Lacy Larson, and Liz Botts.
YAPC: Did you have support at the beginning and/or during your writing?
Jillian: In the beginning it was mostly my mother, but my husband didn't seem to take my work seriously until after I started making money.
YAPC: Do you have a day job?
Jillian: I work as a Barista at the local coffee shop.
YAPC: Did you know the title before you started writing?
Jillian: I struggle with titles, a lot. Most of the time I don't get them until right before submission time.
YAPC: Are you a plotter or a pantzer?
Jillian: I do a mush between the two. I plan enough to know what's going on, but I don't freak out when things change like some plotters I know. I like having wiggle room and surprises.
YAPC: Did you do any research before start or during of the writing of the books?
Jillian: Depends on the book. Most of the time, my research is for small things like proper names for certain things. 
YAPC: What book is currently on your nightstand?
Jillian: Inkheart 
YAPC: How important do you find the communication between you and your readers? Do you reply to their messages or read their reviews?
Jillian: I love hearing back from readers. Letters, emails, tweets, whatever. Even if it's not all good news, it's great to hear from people. I'll reply to emails and messages. Not so much reviews unless someone says something that really sticks with me.
YAPC: If you were stranded on a deserted island, who would you want for company?
Jillian: Zac Efron. I'm not joking either and here's why: he's nerdy enough where we'd be able to hold decent conversation, he's hot enough where if I got bored I could send him off to do something manly without his shirt and be entertained, the guy likes the wilderness so he'd know how to survive and build shelter and not complain the whole time while doing it, and when my clothes get dirty I can scrub them on his abs.
Don't get me wrong, I love my husband, but resourceful he is not. 
YAPC: What piece of advice would you give to your readers?
Jillian: Keep reading. I know the cliffhangers suck, but I promise there's a reason!
Where to Find Her and Her Books:
On Twitter * On Facebook * Email
Where to Buy:
About the Author: J.F. Jenkins lives in Minneapolis Minnesota with her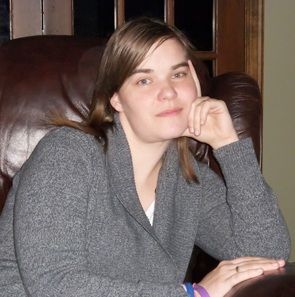 husband, son, and two cats. She graduated from Bethel University in 2006 with a degree in Media Communication with minors in both writing and film. When she is not busy writing, she spends her free time playing games, reading, and spending time with her family.
Legend of the Forbidden

Danielle Inero is the only female dragon in existence. Destined for greatness, her parents have done everything in their power to keep her grounded and in the dark of the true pow-er within her. She's in an arranged engagement with her best friend Tyson of the Terran, but in love with her other best friend Ethan, who is Oceina. Her fiancee Tyson doesn't seem to mind because his eyes are on a beautiful girl named Maya. Ideally, there shouldn't be a problem.

But politics soon turn everything ugly as the three friends must find a way to make their dreams come true, as well as dodge the backlash of their actions. The governing officials of the dragon world know about the three youth's destiny, one that is based on an ancient prophecy. While some nations will do everything in their power to make this prophecy a reality, others will do whatever it takes to make sure it doesn't.
5 Responses to Interview with JF Jenkins Author of Legend of the Forbidden