Welcome to YAPC
Built to expose!

Your book. Your blog. Your platform.
We'll help boost your pub buzz through cross-promotion and KDP Free Days at affordable rates.
We'd love to expose you.



We are currently offering a Sale!
50% off all book promotion packages starting at $12.50!
Learn More
Email Us!

Blogger Feature: Frankie Blooding from Blooding Books
 Today we would like to welcome SM (Frankie) Blooding back to YAPC! She is going to tell us about her book blog Blooding Books. Use the links below to stalk her and connect with her!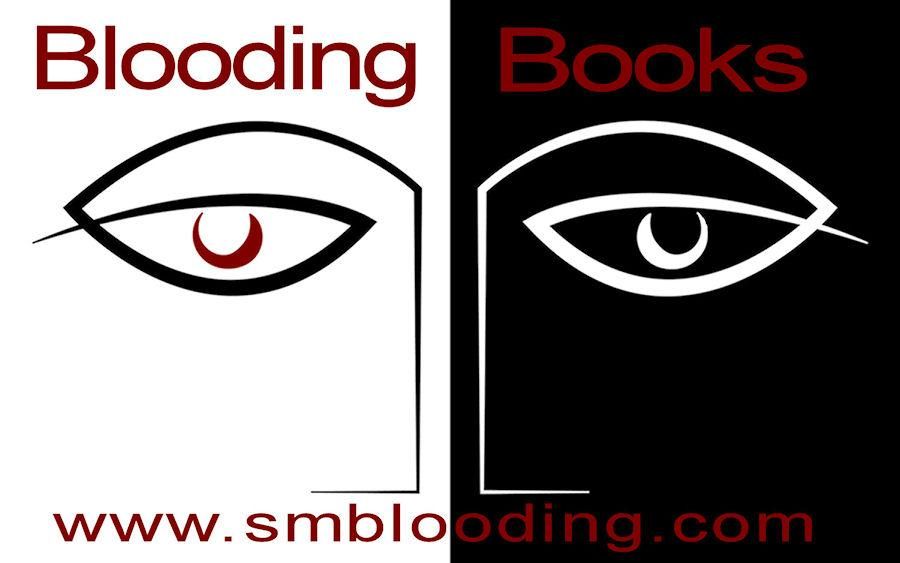 YAPC: Introduce yourself and your blog.
Frankie: Hello! I'm Frankie Blooding. I blog about writing and reading. I welcome review requests, interview requests, and will gladly host you and your book!
YAPC: Do you see yourself as a voracious reader?
Frankie: I used to be when I had a lot more time on my hands. Now, I read a book a week. If I could just quit my day job…LOL!
YAPC: How long have you been blogging?
Frankie: I've been blogging for 3+ years now.
YAPC: What made you decide to start book blogging?
Frankie: I love books! I had several friends who aren't in the book/writing business tell me they wanted my opinion on the books I was reading. Then I had writer friends who wanted me to share my experiences as a writer. So, I said, "Self, you should blog about it. Everyone's doing it." And so I did.
YAPC: What genre(s) does your blog focus on?
Frankie: Fantasy. I don't care what it is, but it has to be fantasy. Christian, young adult, new adult, middle grade, childrens, adult, romance, adventure, high fantasy, sci-fi, steampunk, urban, paranormal, supernatural, erotica. You name it. I'll read it.
Frankie: With that said, I do prefer works that have creatures that are NOT vampires. I will read about the occasional werewolf, but I'd prefer you dazzle me with your uniqueness. Give me a selkie or a golem…or a gargoyle! Yes.
YAPC: Has your reading tastes changed since you started your blog?
Frankie: My love of the vampire has vanished.
There are just so many vampire stories and they're all starting to look the same. I know they're not. I know I'm just burnt out on them. I'll still read the occasional vampire story, but it really has to be GOOD!
YAPC: Do you post reviews on your blog?
Frankie: Yes I do! I don't have a lot of comments, but my viewership keeps going up. People like to read reviews! They like to read interviews, as well. Book features get a mediocre response, but you're getting your book viewed and it's one more page for Google to find about you and your book.
I also post my reviews on Amazon, Barnes & Noble, and Goodreads.
YAPC: How many review requests do you get each month on average?
Frankie: I get about 20 a week, but I still get a lot of people trying to send me books that aren't fantasy, or they send me blanket requests that don't have the information I requested. If you don't follow the directions outlined on my policy page, I will ignore you. And if you're sending me something that isn't fantasy/science fiction, please let me know why.
YAPC: Do you have a Review Policy or something similar?
Frankie: Yes I do. This is how I weed out the legitimate authors (Hey, I'm one as well!) from the spammers.
YAPC: Do you review Indie or Small Pub books?
Frankie: Abso-FREAKIN'-lutely! Indie's get higher preference than Big 6 authors. Well, there are a few exceptions. If it's a book that I've been lusting over for awhile, as soon as that Big 6 book is in my hands, I'm devouring it.
YAPC: Do you host guest posts or interviews?
Frankie: Yes, I do! I love it! The only thing I ask is that you have a media kit prepared. This helps so much when you're requesting interviews and guest posts. It has all your links, your cover art, author photo, blurb, bio, excerpt – anything I will need for my fabulous post! I will be requesting this when you send me your interview/guest post. I haven't turned away an author yet.
If you need a sample of a media kit, let me know when you request an interview. I'll send you one of mine. No problem. I'm here to help!
YAPC: What information do you require when an author approaches you?
Frankie: The basic format I like to see is this:
Lovely intro. Tell me how you found me and why you're approaching me.
What is requested: (If I do a review, I usually spotlight the book a week or two before the review.)
Book title:
Author name:
Genre:
Length:
Blurb:
Available formats:
Sample chapters:
Title your email: Blooding Books: Review/Interview/Guest Post Request: Lovely Book Title
YAPC: How can we stalk you?
Frankie: I love a good stalker!
Twitter * Facebook  *    Website/blog * Goodreads
3 Responses to Blogger Feature: Frankie Blooding from Blooding Books