Welcome to YAPC
Built to expose!

Your book. Your blog. Your platform.
We'll help boost your pub buzz through cross-promotion and KDP Free Days at affordable rates.
We'd love to expose you.



We are currently offering a Sale!
50% off all book promotion packages starting at $12.50!
Learn More
Email Us!

Interview with Chelsea Fine, author of Anew & Awry
We would like to welcome Chelsea Fine to YAPC. She will share with us about the Archers of Avalon Trilogy. If this is something you would enjoy reading use the links to grab some copies! 
YAPC: Try to describe your book in one sentence.
Chelsea: Scarlet doesn't have her memories, but she has a hot boyfriend, a deadly curse to undo, and a dangerous attraction to the one guy who could bring her death: her boyfriend's brother. 
YAPC: If you wouldn't be a writer, what you would be?
Chelsea: An artist! That was actually what I did for a living before I started writing full time. I painted murals on walls for schools, doctor offices, bedrooms, etc. and I also did some graphic design. It was an awesome job!
YAPC: Did you have support at the beginning and/or during your writing?
Chelsea: My friends and family have always been very supportive of my writing, but my husband, Brett, is my hero. I would never have been able to write my first book without his awesome support and encouragement. He took care of the kids while I spent hours in a corner at Barnes & Noble typing away on my laptop. And he runs the house and reminds me to eat when I'm working like crazy to finish a book in my office at home. I couldn't do any of this without him. He's amazing. And really hot.
So yeah. I love him. 
YAPC: When you made your first sale, how did you celebrate and with whom?
Chelsea: Haha. Um…I was at home, by myself, when my publisher called to tell me the opening day sales numbers for Sophie & Carter. I thanked them, hung up the phone, and then ran around my house screaming like a crazy person. Haha! I was seriously hooting and jumping and flailing my arms. It was a spectacle. But I was SO surprised. No one had ever heard of me or my little book, yet it still sold? Ahhhh!!!! It was a really great moment. I think my husband and I had champagne that night. I don't really remember. All I remember is the flailing arms thing. Haha.
YAPC: Do you see yourself in any of your characters?
Chelsea: Haha. Yep. In my Archers of Avalon series there is a character named Heather who is just ridiculous. She's blond and annoying and always cracking weird jokes, haha. That's me. I don't think I wrote her that way on purpose, but now that she's developed as a character, I totally see myself in her. Except Heather is really into fashion and dressing cute. I spend everyday in my pajamas with my hair in a messy ponytail. Heather would not approve.
YAPC: Are you a plotter or a pantzer?
Chelsea: Ah! I TRY to be a plotter. I really, really do. But I just can't follow an outline to save my life! My first book, Sophie & Carter, was completely unplanned. I had no plot or outline (I didn't even have a general idea of what I wanted the story to be) but it felt so REAL while I was writing it and it came out naturally. With my Archers of Avalon series, I outlined all three books first, then sat down to write book one and completely changed the story. It's like I can't control my hands, haha! They just write whatever they want. So even though I'd probably feel more organized if I was a plotter, I'm not. I'm a total pantzer.
PANTZERS UNITE! 
YAPC: Where do you get your inspiration?
Chelsea: Music! Pretty much every idea or scene in my books was born from the music I was listening to at the time. I turn on my iPod and, suddenly, my characters come to life (like they're in a music video or something, haha) and I canSEE them moving the story forward.
My favorite bands to listen to lately areFlorence + The Machine, Digital Daggers, Of Verona, and Ellie Goulding. 
YAPC: Are there any new authors that have grasped your interest?
Chelsea: The first time I read Divergent by Veronica Roth, I freaked out. Every time I'd turn a page, I'd shake my head and mutter something like, "This is the best book ever written." Haha. I was seriously impressed with the story and the characters. But mostly I was impressed with her voice. Veronica Roth writes like I think (if that makes any sense) so reading Divergent blew my mind. And when I was finished, I closed the book and said to myself, "I will never be able to write that well. Like ever." Haha. Veronica Roth rocks my world. 
YAPC: How important do you find the communication between you and your readers? Do you reply to their messages or read their reviews?
Chelsea: Oh my goodness! YES! Communication with readers is the most exciting part of my job! I try to answer every email, tweet, FB message, Goodreads note…all of them!
I love it when readers tell me their thoughts on my stories, or share their reviews with me. I love chatting with readers and I think it's really important that authors stay connected with their audience! I want to know how they feel and what they think about and who they think is hot  (Okay, maybe the hot thing isn't important to writing, but it's still fun!) I love my readers! 
YAPC: Morning person or night owl?
Chelsea: NIGHT OWL! Holy crap. I'm a She-Demon in the morning, haha. (Seriously.) But at night, I'm all like, "La Dee Dah, nighttime is so pleasant." Haha. I do all my writing and working and, well, living at night. I usually go to bed around 4 am and sleep until10am. So yeah. I'm all about the dark.
YAPC: What projects are you currently working on right now? Would you mind sharing them with us?
Chelsea: I'm working on a bunch of books right now (a YA thriller, another YA paranormal series, two YA contemporaries) but the book I'm most excited about releasing is a YA contemporary romance I wrote just a few weeks ago. I didn't plan to write it—not at all. (See Pantzer question above.) But I was working on AVOW (the third book in my Archers of Avalon series) and I got stuck, so I opened a new Word doc and started free writing. (That's what I do when I'm stuck.) And before I knew it, I had this little story about a guy and a girl who live at an inn together and fight over the bathroom they share. Haha. Okay, that probably sounds ridiculous. Haha. But I really, really like the story, so I'm very excited to share it with my readers!
About the Author: Chelsea lives in Phoenix, AZ where she spends most of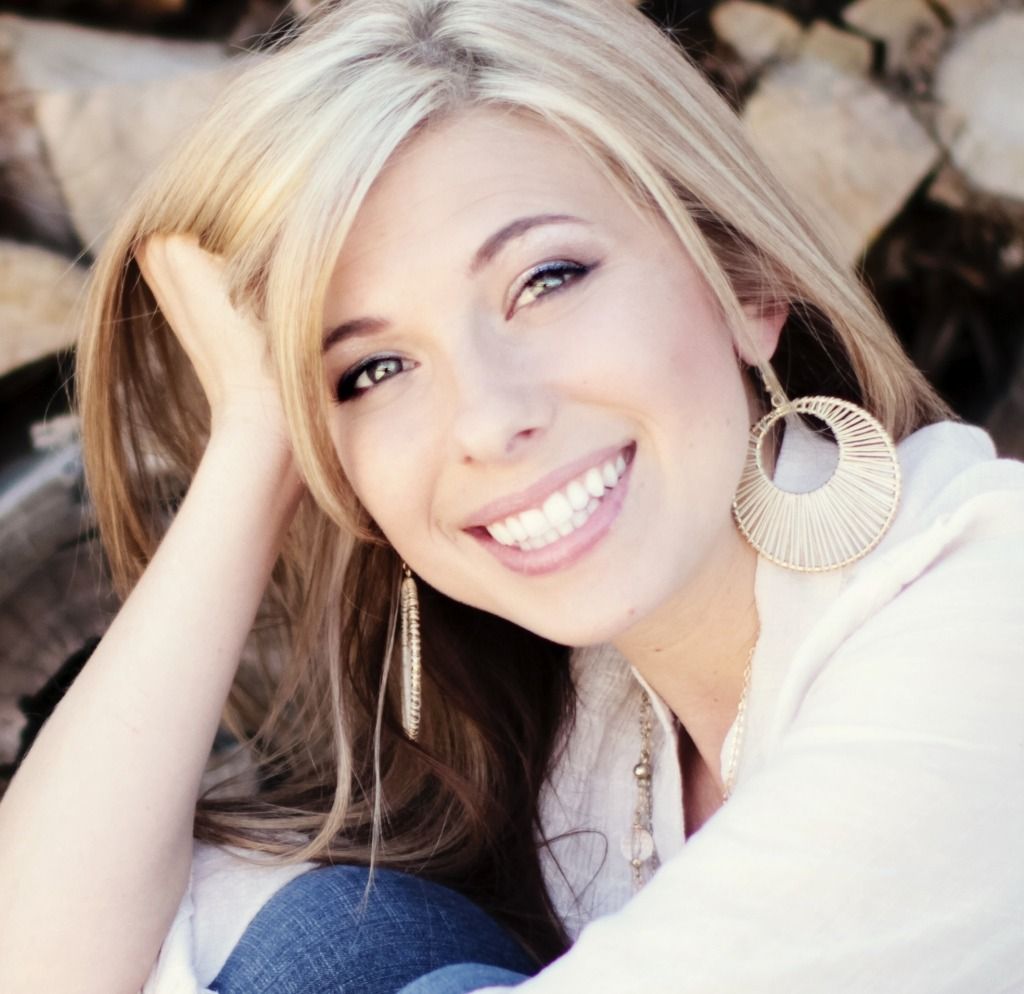 her time writing young adult fiction, painting murals, and avoiding housework at all costs. Her obsessions include: superheroes, coffee, sleeping-in, and crazy socks. She lives with her husband and two children, who graciously tolerate her inability to resist teenage drama on TV and her complete lack of skill in the kitchen.
Where to Find Her and Her Books
On Her Blog * On Twitter * On Facebook
Where to Buy
Anew

Three curses. Two brothers. One love triangle.
Sometimes love is meant to be. But sometimes…love is the death of you.

*********

Awry

Seventeen-year-old Scarlet has just died. Only, dying isn't unusual for a girl under a centuries old curse that left her semi-immortal.

This time, though, she comes back to her current life instead of awaking in a new one, and she realizes her curse is changing. With the help of the immortal Archer brothers, Scarlet tries to piece together her life and break the curse before her impending death comes again.
11 Responses to Interview with Chelsea Fine, author of Anew & Awry